Pure Tea Tree Oil 10ml and 25ml
Steam distilled from the leaves of the Melaleuca Alternifolia, this oil has long been used for its antiseptic properties and today can be found in many First Aid kits.

Shampoo 250ml
This family shampoo contains Tea Tree oil to naturally cleanse the hair and scalp, leaving it clean, fresh and healthy.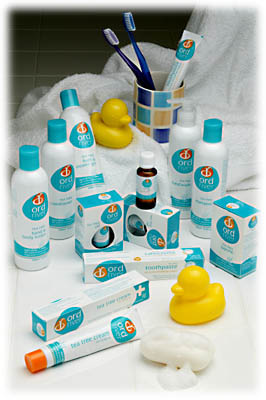 Conditioner 250ml
With Tea Tree oil and the beautiful oils of Lavender and Rosemary this luxurious conditioner soothes the hair and leaves it conditioned, healthy and shiny.

Bath & Showergel 250ml
Start your day with this invigorating Tea Tree gel cleansing your skin and leaving you feeling refreshed and revitalised.

Hand & Body Lotion 250ml
The rich combination of Lavender and Tea Tree essential oils help to keep the skin healthy whilst Macadamia nourishes and Aloe Vera soothes. Leaves the skin radiant and revitalised.

Hand Wash 250ml
This cleansing hand wash is ideal for all the family, using the natural properties of Tea Tree oil to leave the skin fresh, clean and healthy.

Toothpaste 75g
Free from fluoride, SLS, artificial sweeteners and preservatives. This toothpaste contains the natural oils of Tea Tree and Peppermint for a fresh invigorating sensation.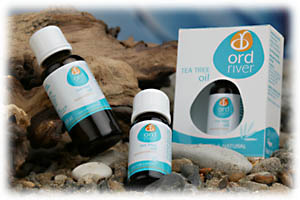 Antiseptic Cream 50g
With 10% Tea Tree oil this powerful antiseptic cream is gentle, soothing and nourishing to the skin.

Soap 125g
A natural vegetable soap using Tea Tree oils renowned properties to provide deep, mild, cleansing.

Antiseptic Solution
A natural antiseptic solution made with 15% Tea Tree Oil, diluted for easy use!

Copyright Absolute Aromas 2004